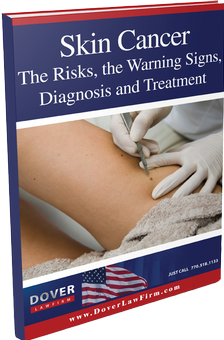 Skin Cancer The Risks, the Warning Signs, Diagnosis and Treatment
More than a million Americans are affected by skin cancer each year. You may already know that ultraviolet rays from the sun can increase one's risk of developing skin cancer, but did you know what other risk factors have been linked to the disease?
Packed with information, this comprehensive report by Atlanta Medical Malpractice Attorney Jeffrey H. Dover covers everything you need to know about skin cancer. This essential patient guide breaks down the signs, screening methods, risk factors, types, treatment options and various other aspects of skin cancer.
To reserve your FREE copy of the Dover Law Firm Skin Cancer Report, simply fill out the form below or to the right and we'll instantly send you the download.