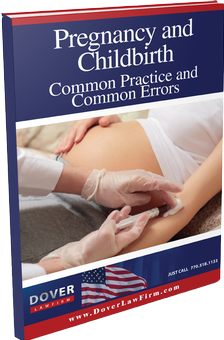 Pregnancy & Childbirth: Common Practice and Common Errors
There are approximately six million pregnancies in the United States each year, and while the majority of them go smoothly, there are many instances in which serious complications can occur. In fact, being pregnant is actually the most dangerous normal physiological condition that a human being experiences.

In this special free report, Atlanta medical malpractice attorney Jeff Dover takes an in-depth look at pregnancy, from the statistics to the risk factors to the complications.

Request your free copy by filling out the form to the right or below, and we'll instantly send you the download.