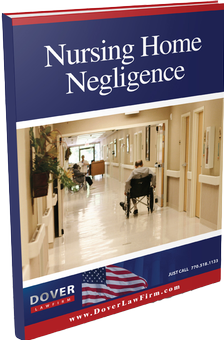 Nursing Home Negligence
As much as we'd all like to personally care for our loved ones as they age, many Americans find no other choice but to leave that care up to a nursing home. Though many of these institutions are run very well and offer outstanding care, the unfortunate reality is that medical negligence and abuse can and does occur at nursing homes and long-term care facilities.
In this essential report, Atlanta Medical Malpractice Attorney Jeffrey H. Dover outlines the types of abuse and neglect (along with the signs and symptoms of each) that can be found in America's nursing homes.
Get the information you need to protect your loved ones.
To obtain your FREE copy of the Dover Law Firm guide to nursing home neglect and abuse, simply fill out the form to the right or below and we'll immediately send you the download.