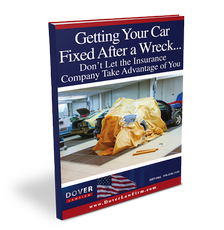 The Accident Was Bad Enough -- Now You've Got to Get Your Car Fixed. Make Sure You Get a Fair Shake with Your Property Damage Claim.
After a car wreck, one of the most common questions we hear from clients is, "How do I go about getting my car fixed?"
Dealing with a property damage claim can be stressful and confusing. Worse yet, it's easy to make mistakes that can cost you a lot of money...or even hinder a personal injury claim.
In this free report, we tackle the key elements of a property damage claim, including:
What happens if your car is totaled?

Will your car be worth less after it is fixed?

Is your claim over once it is fixed?
​To request your free download, simply fill out the form below or to the right, and we'll immediately send it to you.