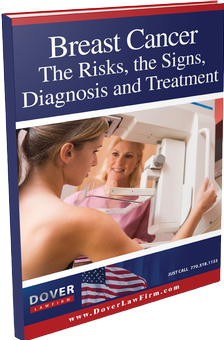 Breast Cancer: The Risks, the Signs, Diagnosis and Treatment
Breast cancer is a devastating disease that continues to take a terrible toll. In this information-packed report, Atlanta Medical Malpractice and Breast Cancer Attorney Jeffrey Dover breaks down the disease by outlining the statistics, causes, risk factors, symptoms, treatments and errors that occur in diagnosing it.
Discover how doctors and pathologists sometimes fail to diagnose breast cancer, detect it late or misdiagnose the disease.
Simply fill out the form to the right or below to receive a FREE download of this important breast cancer patient guide.